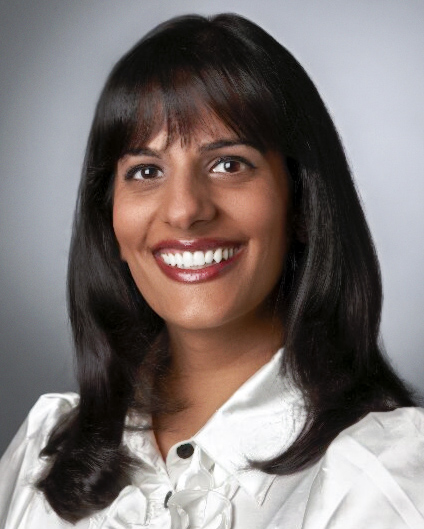 Dr. Chawla joins us from Mississauga, Canada. An Honors B.S. grad from the University of Toronto, Seema came to the U.S. to attend Tufts University School of Dental Medicine and decided to stay. Seema knew she wanted to be a dentist ever since she watched with a mirror as her dentist removed her wisdom teeth.
She served her residency at the Navajo Reservation in Flagstaff, Arizona after receiving her A.E.G.D. from the LMC Department of Dental Medicine. Now, she is one of our Invisalign® specialists.
When not at Konikoff Dentistry, Seema enjoys spending time with husband, Dr. Joshua Miranda (also a Konikoff dentist), learning to cook Indian food, and playing golf.
Book Online Now
Complete the form below to book your appointment today.
See How We're Helping to Deliver Safe Smiles Everyday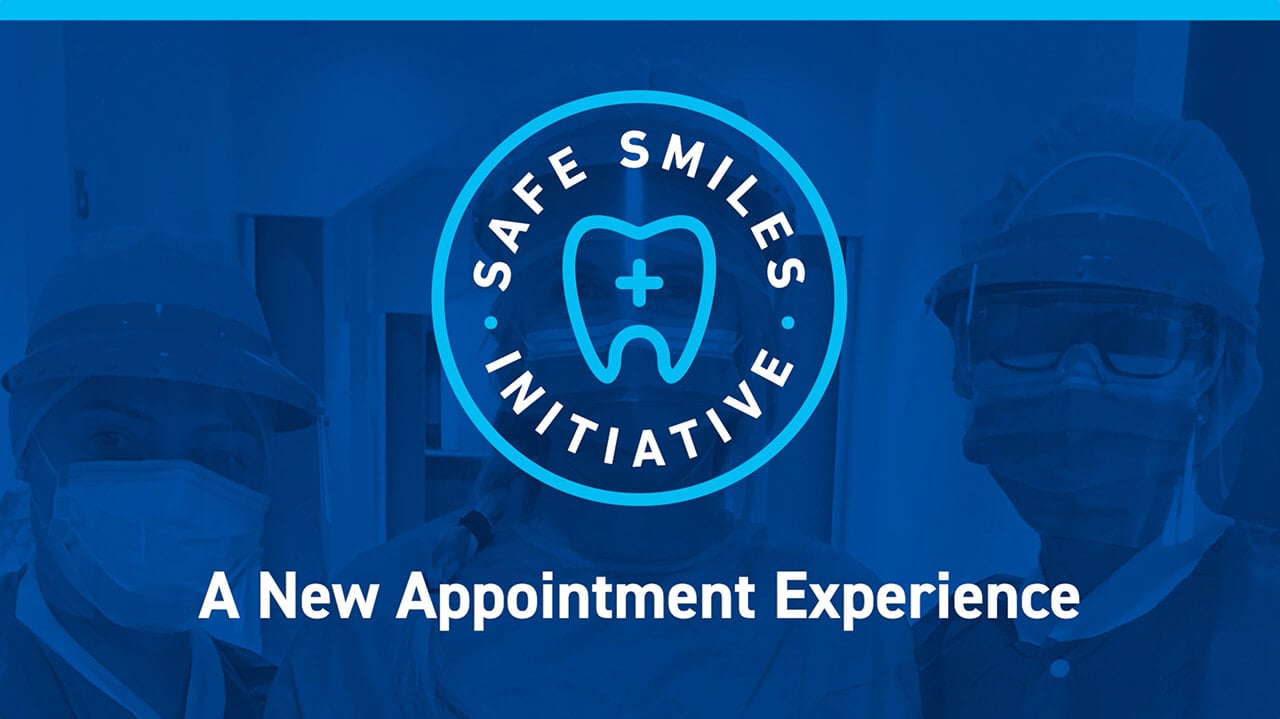 Office Hours
Monday

8:00 AM – 6:00 PM

Tuesday

8:00 AM – 5:00 PM

Wednesday

8:00 AM – 5:00 PM

Thursday

8:00 AM – 5:00 PM

Friday

8:00 AM – 5:00 PM

Saturday

7:30 AM – 12:00 PM
* 1 Saturday a month
CareCredit
CareCredit is a healthcare credit card designed for your health and wellness needs. Pay for the costs of many treatments and procedures through convenient monthly payments.
Our patients leave smiling


I had the BEST experience here!! Dr. Lee was amazing!! He took the time to sit and talk to me before my extraction, after asking about my degree of nervousness, he made sure i was comfortable with the procedure before he began as well as during the whole process. Eric Todd (Dr. Lee's assistant) was RIGHT there with me literally holding my hand to make sure i was ok.. I was in tears when i fi…

Ga'Nene Y.



Great experience, highly recommended! We appreciate that United Concordia is still accepted!

Samantha F.



Love this office!!!! The reception staff is always friendly. The dental assistants are very informative. Dr. Wissink is always attentive and personable. This branch is no longer the closest to where I live since I have moved; however, I continue to make the commute because it is worth it.

Sara A.



The kindness shown to me went beyond what is normal for any practice. I was a basket case and everyone from the receptionist to the dentist made me at ease

Mary L.



Very good experience, friendly, knowledgeable staff and comfortable environment.

Alan A.



Dr. Wissink and her assistant, Krisha, were amazing! They made me feel comfortable and my procedure was flawless. I will definitely be back and I will only have them perform my dental work from now on!! 5 stars!!!!

Carlos H.



Dr. Seema Chawla, Kelly and Heather are the BEST! If you have a fear of the dentist they know how to make the experience very pleasant and anxiety free…Thanks a million I will be telling friends and family about my experience

Rita F.



I really enjoyed it. The staff was professional and informative to me about my procedure. I will recommend them to all my family and friends.

Shi I.



Always enjoy my experience. Great staff!

Piper P.



Kelly is wonderful, and does a great job keeping you at ease during the cleaning process. The follow up doctor visit was also very pleasant. Very thankful to have found such a great dentist office near my home…highly recommend to everyone…

Jeff C.



Excellent and caring Doctors and Staff. Always look forward to my appointments and coffee is great.

William J.



Dr Chawla is a fantastic dentist! Best chair side manner ever. Warm and friendly. Very concerned about your comfort and very gentle.

Lucy M.



Dr. Reichley is my favorite.

Kimberly M.



Dr. Reichley, Summer, and April were amazing!! I did not even feel thr anesthetic administered by Dr. Reichley and did not feel a thing during treatment! Thank you so much for such an amazing experience!!

Summer K.



Always a great experience here. The staff is professional, friendly and always mindful of the patient's wellbeing.

Jennifer O.



Staff is caring, knowledgeable and genuinely concerned for their patients well being.

Scott V.



Konikoff Dentistry is #1 in my book! They have taken extreme care with me since the catastrophes of my previous dentist.

MJP V.



Recently move to the area and one of the front desk lady went up and beyond to make my transition here an easy one.

Meg R.



LOVE my dental hygenist!

Stacy H.



Very social from the time you walk in to the time you leave. That made it relaxing and put you at ease. I was there as a new client and to get a cleaning. My hygienist, Lynn, was awesome and kept me informed on everything she was doing. Kudos to the whole staff.

Forest S.



Staff are great Very patient .. my dentist is so nice. First time meeting her. And Jessica she's very patient & helpful.

FALEY J.



This office is great, they have taken care of me for years now and I would recommend them to anyone.

Dubois B.



Very professional staff. I always experience little to no wait when arriving for a scheduled appointment. My family and I have been going to Konikoff Dentistry for many years and we are very satisfied.

Gordon D.



My husband saw Dr. Reichley and then Dr. Colella for surgery – extremely pleased with both. Both offices got him in quickly – got an appointment for the next day when we called! All the staff are very professional and great at their jobs. They make you feel at ease and comfortable with everything they do. He's glad to have found this dental practice.

Melinda C.