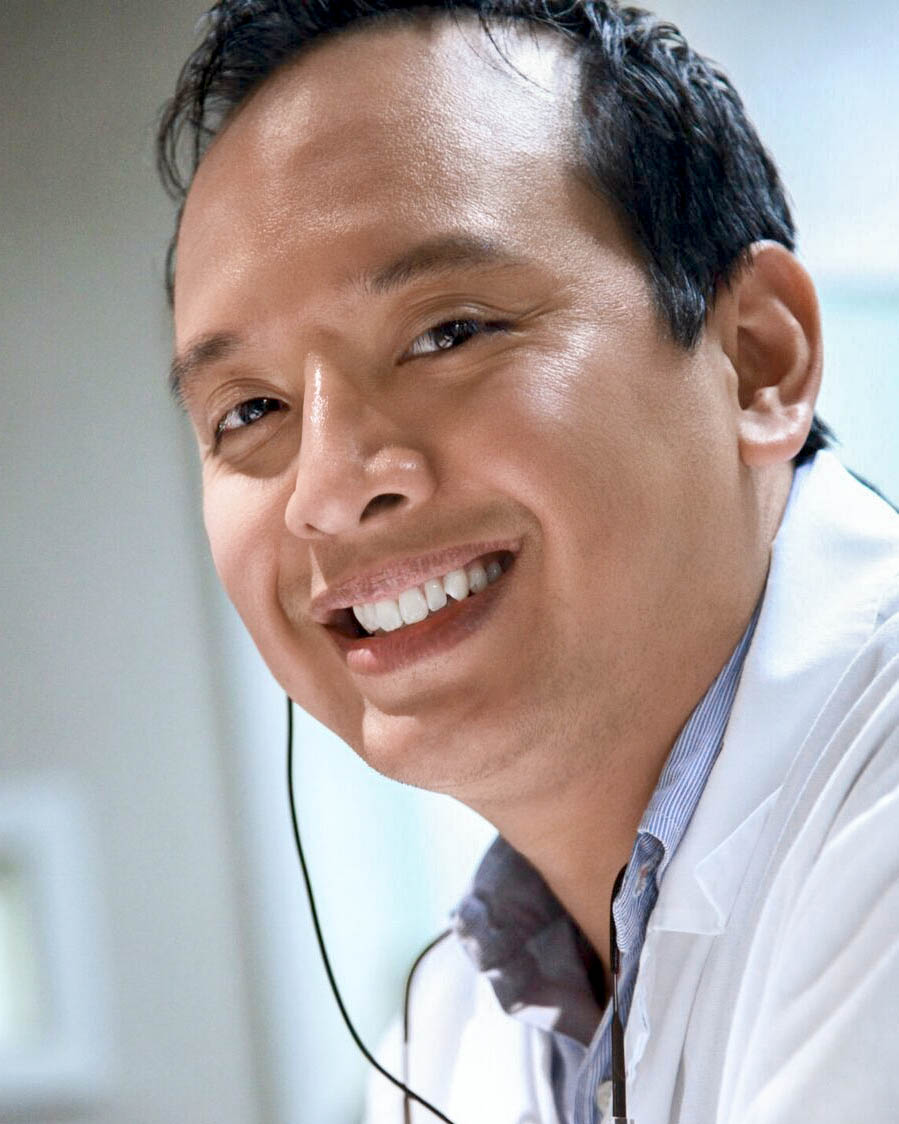 E.B. knew in his heart that he could do something special as a dentist. To him dentistry means providing the best oral health care possible to all of his patients in the most honest and caring manner.
Born in Huntington, West Virginia, E.B. graduated from Xavier University in Cincinnati, OH (1994) with a B.S. Degree in Natural Sciences, and later he graduated from West Virginia University School of Dentistry in Morgantown, WV (2001) where he obtained a D.D.S. degree. He's been in private practice for the past seven years, and we are glad that such an experienced dentist has joined Konikoff Dentistry. He is one of our Invisalign® specialists.
E.B. enjoys the positive and professional atmosphere here and appreciates the team approach of all the doctors, hygienists, office staff and lab personnel. He and his beautiful wife, Beth, live in the Great Bridge/Chesapeake area and are truly excited about being here and starting a family.
Book Online Now
Complete the form below to book your appointment today.
See How We're Helping to Deliver Safe Smiles Everyday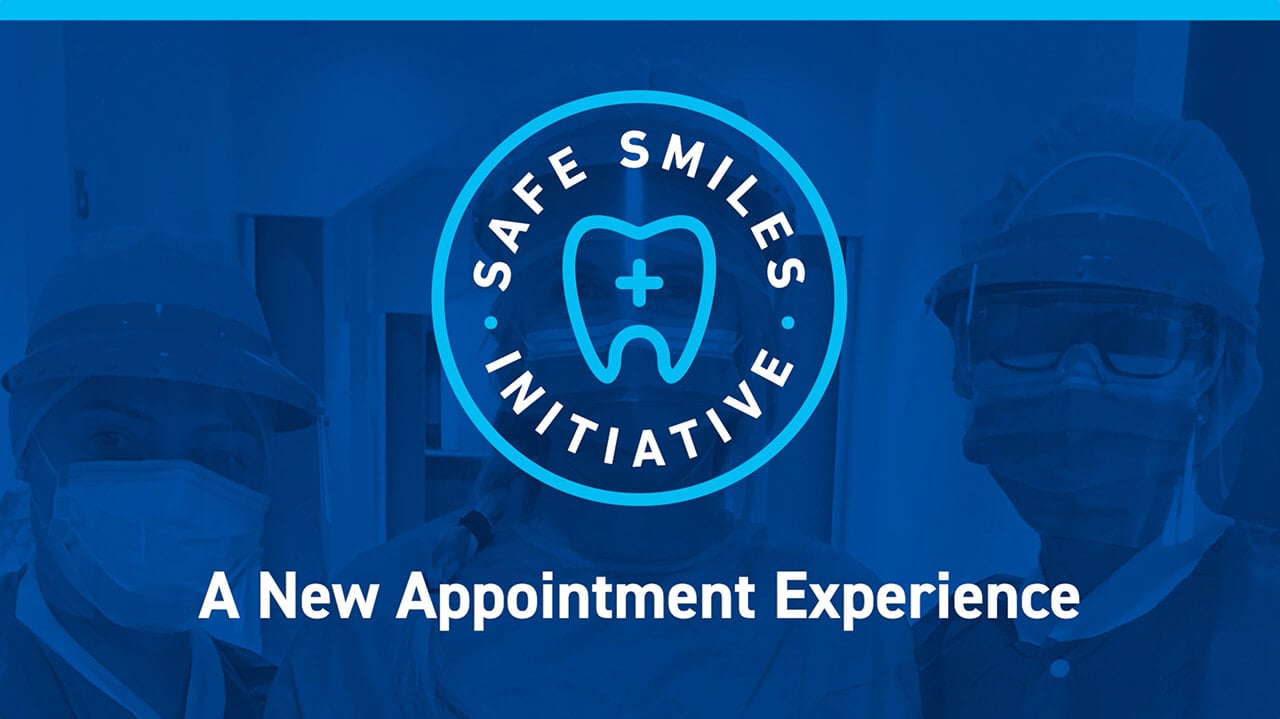 Office Hours
Monday

8:00 AM – 6:00 PM

Tuesday

8:00 AM – 5:00 PM

Wednesday

8:00 AM – 5:00 PM

Thursday

8:00 AM – 5:00 PM

Friday

8:00 AM – 5:00 PM

Saturday

7:30 AM – 12:00 PM
* 1 Saturday a month
CareCredit
CareCredit is a healthcare credit card designed for your health and wellness needs. Pay for the costs of many treatments and procedures through convenient monthly payments.
Our patients leave smiling


Superior, Top-Quality, and incomparable experience. I have been a client of Konikoff Dentistry for many years. Recently I met Sallie at the Harbour View office. With 40 plus years of experience, her techniques and handling of my hygiene appointment was unmatched by any other. Dr. Santos was also knowledgeable and caring and I finally felt comfortable moving forward with some necessary dental proce…

Charlene M.



I had the best experience at my appointment yesterday. Abby did an amazing job explaining what she was doing and why she was doing it. She was super sweet. I have gone to Konikoff since I was a kid, and I would highly recommend them!

Lindsay P.



I love the Konikoff in Harbour View! They get you in and out and have very flexible hours. My hygienist is absolutely amazing and by far the best hygienist I've ever had. I highly recommend this office!

Pam V.



The staff is so nice that they make going to the dentist a pleasant experience.

Kim F.



They explain everything to you and seem to really care about your well being.

Karen W.



I gave this score because all of the survey questions are true. I really enjoy the staff at Konikoff and everyone has always been very good to me, my dad and grandson! Thank you!

Derrick L.



Superb customer service. Staff were very professional and fulfilled my dental needs. I would definitely utilize Konikoff in the future.

Darryl B.



Friendly staff, Knowledgeable and quick. Was done well before the hour was up. The hygienist was great. The check out lady worked with all my insurances to ensure I got the lowest out of pocket for the work needed and was friendly and helpful.

Jonathan S.



Very professional care. Took care of my problem promptly. Definitely would refer them to others.

Edward W.



Great experience during my Crown the day before yesterday! I was nervous and dental assistsnt, Charity, calmed my fears. Dr. Norton did a great job of encouraging me and making getting a Crown a pleasant experience!

Karen F.



Dr. Norton and her team are always a pleasure. I had a couple fillings and the procedure was quick and easy. I have had no sensitivity following the procedure. I couldn't have asked for a better experience!

Melissa W.



This office is awesome!

Emil R.



Genieve is my hygienist. She is always professional and always greets you with a smiling face. My teeth are always cleaned to perfection. Highly recommend her!!

Melody B.



Great as usual!!

Julius W.



The dental hygienist was very gentle very informative.

Crystal P.



Christina is so professional and gentle on my teeth!!

Ebone S.



Dental assistant 'May' was very friendly and good at what she does. She is a worthy patient advocate.

Barbara C.



Sara did a great job, I always ask for her. Always friendly and attentive. The staff is also very friendly.

Sherry W.



I had a great experience today at Konikoff. Dr. Santos is awesome!

Emily T.



Konikoff Dentistry is wonderful. I am always seen on time. The staff is professional, helpful and pleasant.

Brittany T.



The hygienist was gentle and accommodating. Dr. Santos gave me his undivided attention.

Debi B.



Awesome! Staff go above and beyond to provide excellent service to patients. Highly recommend this office location. Thank you to our hygienist Ms. Keisha for and awesome first visit !

Dawn F.



My first visit to the Harbour View office, great experience Friendly and professional staff! All my questions were answered as well. I'm looking forward to my next visit

Shona S.



My experience at the Harbourview office was wonderful. Dr. Santos and his Assistant Mae was awesome. They provided me with a blanket and a pillow while I watched what I wanted to watch on T.V.!!!

Denise B.



The doctors and staff at Konikoff dentist are friendly.

Pamela N.



outstanding

John M.



I had a cavity filled by another dentist. I had pain following the procedure that did not go away. I had the other dentist look to see what was causing my pain and the dentist could not identify the pain. They referred me to someone who does root canals. I just knew I didnt need a root canal. I thought I would get a second opinion with Konikoff. I got an appt. with Dr. Santos. Upon first glance he…

Ann R.



Super clean and efficient. Employees very kind and polite

Hugo S.



Dr. Santos and his dental assistant Mae, were very attentive to my needs on 8/16/17. I had a particular concern that was immediately addressed, despite being on the schedule for a different procedure. My dental visits are always pleasant, as much as can be for dental procedures :-). I recommend them highly if you don't have a dentist.

Katrina T.



I need a lot of work done, and I shy away from the dentist because they usually make me feel less than wonderful. Konikoff of Harbour View is the only exception I've found in 34 years to make me feel not only great about the care I'm getting, but like a member of the family. Nicole and my dentist is beyond exceptional. My kids go to Konikoff Kids on Lynnhaven, and I wouldn't take…

Sarah D.



Excellent service!!!!!!!

Melvin E.



I went in to get a consult and they weren't sure if they could squeeze me in, but Monica is amazing and was able to get me schedule to start my crown and also expedite my permanent crown! The Dentist that prepared my tooth for my crown was so nice and they did an amazing job on my temporary :)

Jessica K.



I have been a Konikoff patient for several years now and I am impressed with the quality care I receive. Appointments are on-time and the staff is conscientious of my needs and concerns. My Hygienist Megan was excellent. I highly recommend this practice

Gregg W.



Love Konikoff! I started going here about a year and a half ago, and all have been great experiences. I usually see Dr. Santos and he always seems extremely knowledgeable and friendly. It's quite embarrassing, but I have a huge fear of needles, so getting injections for fillings is the stuff of nightmares for me. But, he always does a great job of keeping things upbeat and that makes it almo…

Ash T.



The staff at my Konikoff Dentistry office is always kind and courteous, and the service by these dedicated professionals is beyond reproach. Thank You!

Richard Y.



Really good staff, nice clean building with separate kids area…like a mini theater.

Asya R.



Couldn't not have gotten better. I've never experienced better in a Dental office. Very highly recommend this practice. Dr. Summerlin was quite attentive and caring during the visit obviously, but he made himself accessible if necessary afterwards as well. The techs, Kelly and Christy shared the same compassion and zeal. Definitely 5 s.

Lisa B.