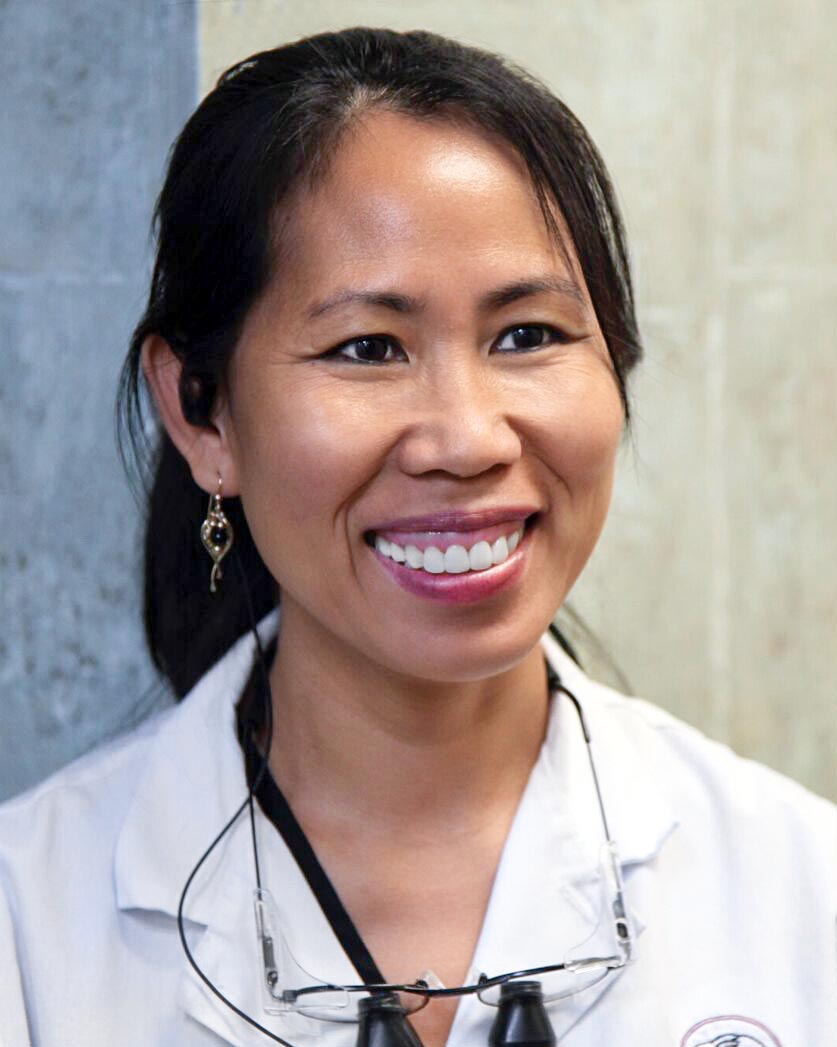 "I believe that all patients are unique and all are entitled to a thorough and comprehensive treatment options available for their dental health. My desire is to develop a trustful relationship with each patient and to offer my patients the best known options available."
Damdy obtained her undergraduate degree from George Mason University and followed that with her D.D.S. degree from the Medical College of Virginia. Quite an achievement, considering she didn't learn to speak English until she moved here from her native Laos at the age of 16. Dr. Richards joined Konikoff Dentistry in 1997 and loves working with – as she describes it – a great group of talented people in a friendly, rewarding environment.
Dr. Richards gets tremendous satisfaction from working to improve her patients' smiles and, as a result, their confidence and happiness. In that same spirit, Damdy enjoys cooking and entertaining, and spending time with her husband and their two boys.
Dr. Richards is a member of the Virginia Beach Dental Association and the Virginia Beach Professional Women's Club. Dr. Richards also specializes in Invisalign® treatment.
"In addition to my work as your dentist I spend my free time volunteering with the local Virginia Beach public school system, with access partnership to Hampton Roads and with local nursing home/rehabilitations centers. I also love to cook and entertain my friends and family."