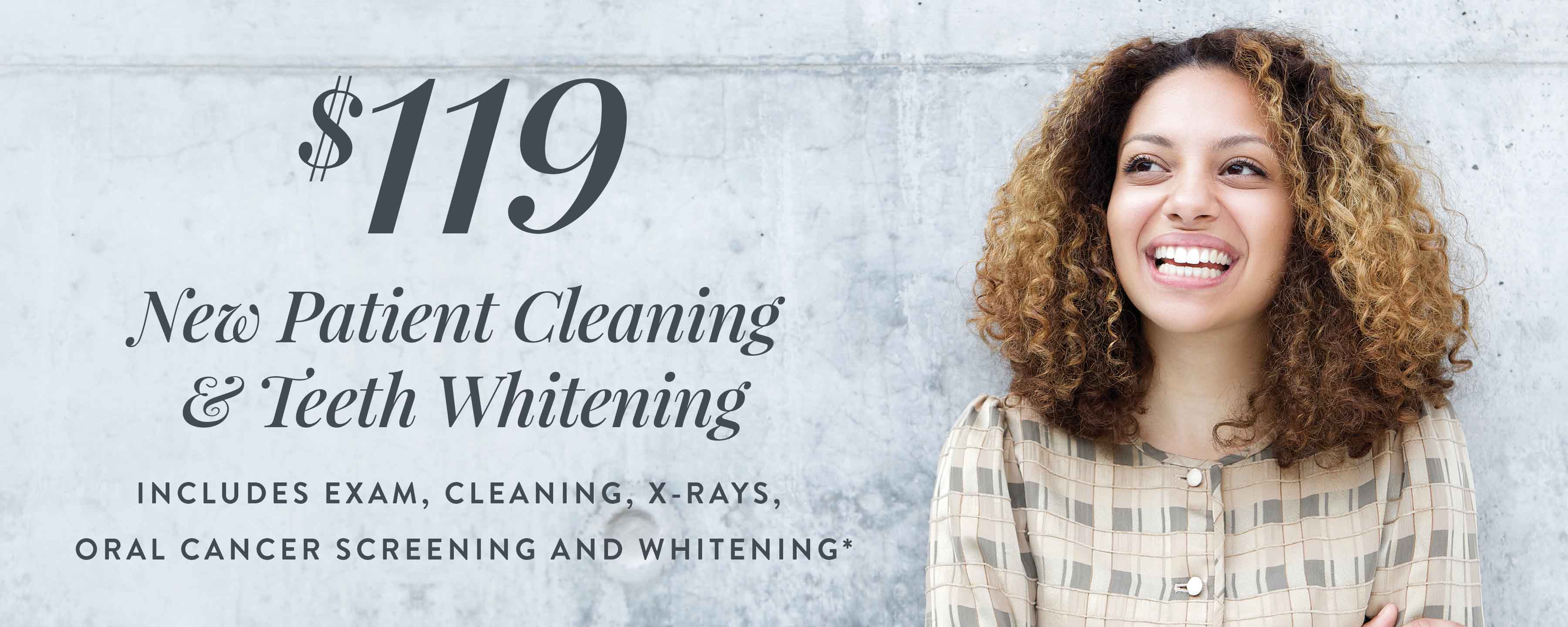 Includes Exam, Cleaning, X-rays, Oral Cancer Screening and Whitening.
Office Hours
Monday 8:00 AM – 6:00 PM
Tuesday 8:00 AM – 5:00 PM
Wednesday 8:00 AM – 5:00 PM
Thursday 8:00 AM – 5:00 PM
Friday 8:00 AM – 5:00 PM
Saturday 7:30 AM – 12:00 PM
* First Saturday of month
CareCredit
CareCredit is a healthcare credit card designed for your health and wellness needs. Pay for the costs of many treatments and procedures through convenient monthly payments.
Our patients leave smiling


Konikoff Dentistry is the best Dentist Ever!! I enjoy my experience every time I come. Even though there a wait, to check out… I'm a little impatient. But , other than that it's a phenomenal place to get your teeth clean and etc…plus it affordable.

Shanarika J.



Dr Newman is such an amazing Dentist! I had a tiny cavity that he filled in less than 5 minutes. I left feeling fine!! Would definitely recommend this practice.

Veronica B.



Not all hero's wear capes, they wear scrubs. I was having an emergency and needed to get in asap. The staff was amazing and so kind. Dr. Tam made me feel very comfortable and was so kind and was able to calm me down. I love coming here. I highly recommend this office.

Lindsey B.



The staff are very friendly and willing to answer any and all questions with a smile on their face.

Christopher M.



The Dental Hygienist was great with my daughter.

Natalie C.



Very efficient and friendly office. I always feel well treated and cared for when I am here. I highly recommend!

Laura C.



I needed a few fillings replaced after not having been to see a dentist in over 4 years. Dr. Tam was friendly and quick through the process. Probably the best dental appointment I've ever had.

Amanda U.



Very professional staff. Peaceful environment. Clean facility. And very sociable staff.

Ahmad H.



I did not have an appointment, but because my tooth cracked and I was in pain, they worked me in. I appreciate that and I think everyone there is very friendly.

Kimberly B.



You all have done a fantastic job

Dylan M.



I am a long time patient of Konikoff Dental and love going there! Our family has been a part of the Konikoff family for over 30 years! We would never go anywhere else. If you want gentle, caring, and expert care, then go to Konikoff Dental.

Mary D.



Dental technician was courteous and friendly. Appointment was right on time. Dentist checked my teeth and asked if I had any concerns or questions.

Bonnie K.



I loved my dental hygeneist. She was so sweet!

Brittany M.



I called in for an appt. I was given one within minutes on the same day. Dr. Tam and Teresa were very nice. Dr. Tam talked and explained as she was working on my tooth. I will definitely be returning. The entire office staff were all extremely nice.

Lisa C.



The staff was super friendly from start to finish. They explained everything and answered all my questions. It was an excellent experience!

Sabrina W.



Dr Newman is the best. Very compassionate! I'm a pretty easy going person but dentists scare me. I had a few rather traumatic experiences in the past that really left me incapable of relaxing in a dental setting. I've seen Dr Newman twice…. twice. And here on the 2nd visit I was laughing with both he and his assistant. My blood pressure didn't sky rocket and i was comfortable! I highly rec…

Polangie K.



Excellent service

Anonymous



Always a great experience here. Friendly staff and great location for me.

Joshua F.



Heather and Dr.Tam are wonderful, both very personable and friendly. The office staff are helpful and friendly.

Betsy B.



Dr. Moldouns professionalism and skills.

Mutlu C.