Tooth Decay: Avoid Hidden Sugars in Your Drink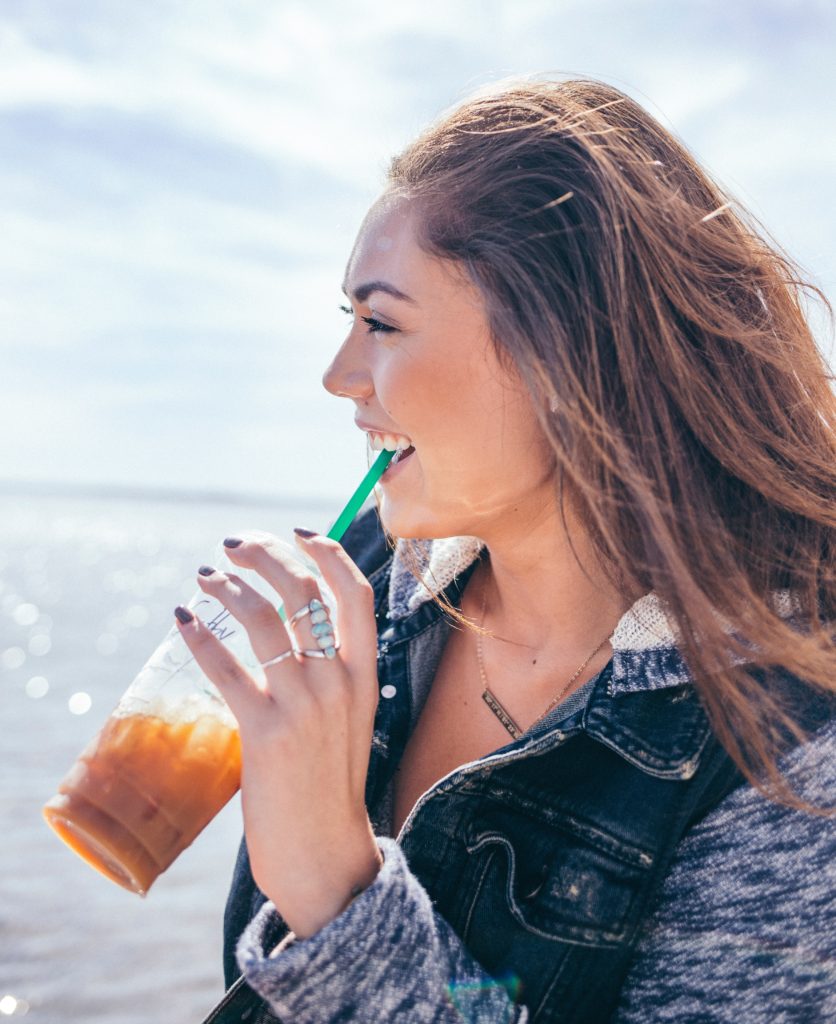 Most people avoid sugary drinks for the calories they contain, but here's an equally important reason: they promote tooth decay.
With every sweet sip you take, you're creating an environment that makes it easy for cavities to develop.
If you want to protect your teeth, the safest beverage choice you can make is to drink plain water. Unfortunately, many of us have developed a taste for other beverages. And here's where it gets tricky if you want to prevent tooth decay; sugar comes in many forms.
Choose whole fruits over juice to fight tooth decay.
A lot of people consider fruit juice a healthy drink choice so they don't worry about the sugars. While 100-percent fruit juice may contain vitamins A and C, sipping juice throughout the day promotes tooth decay. Eight ounces of orange juice, not made from concentrate, contains roughly 20 grams of sugar.
A better choice is to eat whole fruits, which are superior in nutrition. Not only do whole fruits contain considerably less sugar than juices, they have other nutrients such as fiber.
If you're a parent, consider the latest guidelines before serving juice to your kids. The American Academy of Pediatrics recommends no fruit juice for children under the age of 1. Fruit juice contributes to weight gain and tooth decay. If you give juice to your toddler, make sure it's no more than 4 ounces. Never serve it at bedtime or in a sippy cup.
Avoid tooth decay from sugary drinks by reading labels.
One way to avoid hidden sugars in your drink is to read the nutritional facts label. By law, any sugars must be listed. Sweeteners go by many different names. If your favorite beverage contains any of the following ingredients, your teeth could be at risk for tooth decay.
Corn syrup
Dextrose
Fructose
Fruit juice concentrates
High-fructose corn syrup
Honey
Sucrose
Sugar
Syrup
Specialty drinks contain sugars, too.
Unfortunately, you won't find an ingredients label directly on your favorite smoothie or coffee drink. To steer clear of sugars, ask what goes in that drink before you place your order. Beware of flavored syrups and whipped cream. Sometimes, coffee shops have non-sugar alternatives they can add to make your drink a little sweeter.
You can also request a smoothie without any added sugars. Fruit contains natural sugars that will appeal to your taste buds.
Just remember, natural sugars found in fruits and milk can promote tooth decay, too. You still need to rinse your mouth with plain water and brush your teeth with a toothpaste that contains fluoride.
Don't forget to see your dentist regularly for checkups. Consistent dental care helps prevent tooth decay.
Request an appointment at Konikoff Dentistry online or call 1-800-SMILE-23. Konikoff Dentistry has eight convenient locations with three offices in Chesapeake, one in Suffolk and four in Virginia Beach.