Six Ways to Whiten Teeth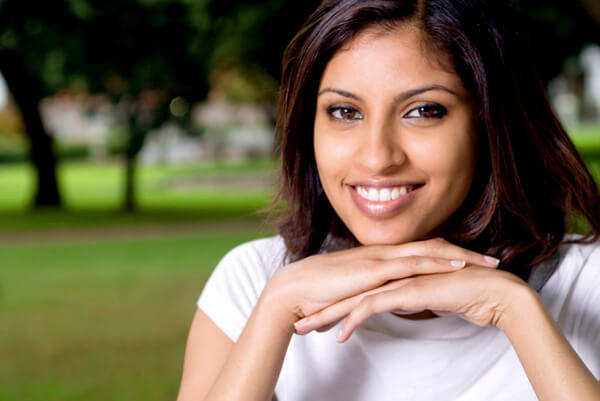 It's a common question dentists hear from many patients: What's the easiest way to whiten teeth?
Everyone wants a beautiful smile. Your smile is one of the first things people notice about you. A clean, attractive smile can make a positive, lasting impression.
If you have yellowed teeth, teeth with stains or blotching, you might feel hesitant to flash a big smile. Fortunately, there are many things you can do to brighten your smile and prevent stains.
Rethink your drink to whiten teeth.
If you regularly drink coffee, soda, tea or red wine, these beverages could be discoloring your teeth.
Before you quit drinking coffee completely, you might want to cut back gradually to avoid getting a headache, which is from caffeine withdrawal. Additionally, switching to green tea instead might help reduce staining, but it won't eliminate the problem completely.
Switch to water.
One of the best things you can drink for your teeth is plain old tap water. Not only does it contain fluoride to help prevent cavities, water also acts as a quick rinse after meals.
Remember to rinse your mouth after drinking stain-producing beverages.
Make your dental health a priority.
Brushing at least twice a day to prevent stains. Don't forget to floss. Make it part of your bedtime routine. Stay up to date with your dental check-ups and hygiene appointments. Having your teeth regularly cleaned makes a difference.
Quit smoking.
Although it's tough to quit smoking, many people successfully quit – even if it takes several attempts. If you need a little incentive, ask your dentist about getting your teeth professionally whitened. You'll be motivated to give up smoking for good when you see how much brighter your smile appears.
Try a whitening toothpaste.
Whitening toothpaste contains an abrasive to remove stains on the surface of your teeth. They can usually lighten teeth one shade. Make sure you ask your dentist before you buy a teeth-whitening kit. Some people experience tooth sensitivity or gum irritation when they use these over-the-counter products.
For best results, ask your dentist about a professional treatment to whiten teeth.
While over-the-counter whitening kits are readily available, they can't compare to having your teeth professionally whitened at your dentist's office. At Konikoff Dentistry, professional teeth whitening use a prescription-only hydrogen peroxide. The treatment can lighten your teeth three to four shades.
Your results can last longer, too, especially if you steer clear of stain-producing drinks and foods. Ask about teeth whitening during your next dental checkup.
Request an appointment at Konikoff Dentistry online or call 1-800-SMILE-23. Konikoff Dentistry has eight convenient locations with three offices in Chesapeake, one in Suffolk and four in Virginia Beach.