Scaling and Root Planing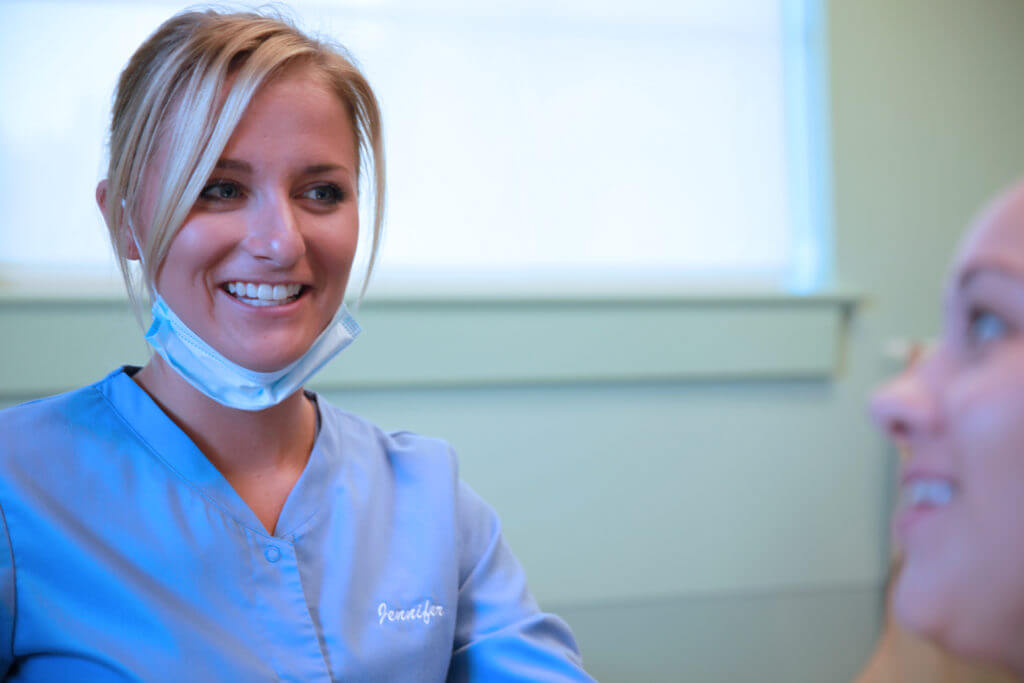 Wendy Steward, Registered Dental Hygienist
At Konikoff Dentistry, we offer scaling and root planing – a non-surgical treatment for people who have an early stage of periodontitis, also known as gum disease.
Nearly half of Americans over the age of 30 have periodontitis, according to federal health statistics. Gums that bleed, a bad taste in your mouth or gaps between your teeth can all be warning signs.
Gingivitis is a mild form of gum disease. However, if it's not treated, it can lead to periodontitis. At this point, your gums pull away from your teeth and form infected pockets. Eventually, the infection destroys the bone that supports your teeth. As a result, many people lose their teeth.
Scaling and root planing treats infected gums.
If you have gingivitis and you also have bone deterioration, scaling and root planing may be an appropriate treatment for you. Scaling and root planing is a therapeutic procedure that cleans under your gumline to arrest the disease. It treats the infection.
Your dentist and dental hygienist can tell if you have gum disease by looking at X-rays and measuring the depth of the pockets around the necks of your teeth.
Scaling and root planing improves your gum health.
Although some people might refer to scaling and root planing as a "deep cleaning," the procedure is much different than a traditional cleaning. During scaling and root planing, your hygienist carefully cleans the root surfaces of your teeth to remove plaque and calculus. Bacterial toxins are removed by smoothing the tooth root. You are numb throughout the procedure. It usually takes two appointments to treat the entire mouth.
Good oral hygiene habits can prevent periodontitis.
After you have scaling and root planing, be sure to brush twice a day and floss daily. Follow your hygienist's instructions for using a rinse or gel to keep your gum tissue healthy.
Staying up-to-date with your hygiene appointments and seeing your dentist regularly can reduce your chances of getting gum disease. If you smoke, consider gum disease another great reason to quit. Smoking significantly increases your risk for periodontitis.
Remember, the earlier you take care of gum disease, the less damage it can do to your teeth and gums.
Wendy Steward, the clinical dental hygiene director for Konikoff Dentistry, has been helping patients smile for more than 30 years.
New and existing patients at Konikoff Dentistry can request a dental appointment online or by calling 1-800-SMILE-23. Konikoff Dentistry has eight convenient locations with three offices in Chesapeake, one in Suffolk and four in Virginia Beach.