Emergency Dental Appointments: When to Seek Care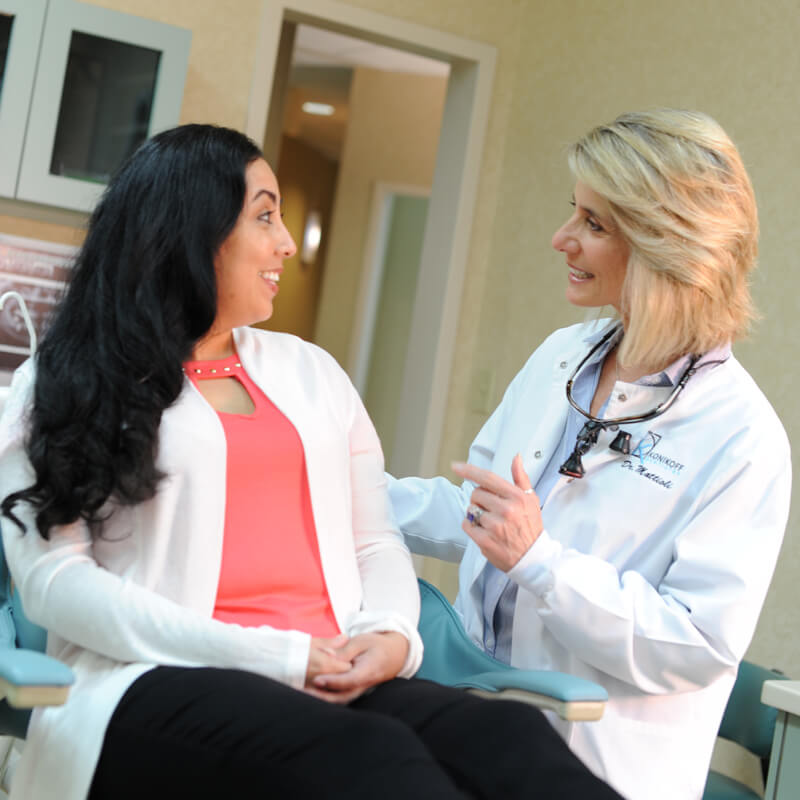 Dr. Michele Mattioli
Dental emergencies happen – often at the worst time. You might be on a cruise when your temporary crown comes loose. Or, you could be visiting relatives out of state when your child knocks out one of their teeth.
Sometimes, it's OK to wait overnight to get to the dentist. In other situations, you should head to the nearest emergency room. Knowing what to do during various types of dental emergencies can put your mind at ease.
Chipped teeth can be fixed.
Chipping a tooth happens most often to children. They might be playing baseball or running around the playground when it happens. Don't worry about trying to find the broken-off piece. We can rebuild the chipped tooth using composite materials. Call your dentist to schedule an appointment as soon as you can. In the meantime, have your child avoid foods that are too hot or cold. This can traumatize the tooth. Ibuprofen will help alleviate any pain.
Knock-out teeth warrant prompt emergency dental care.
When a tooth gets knocked out – what's called an avulsion — the sooner it can be put back in, the better. The tooth must be kept hydrated. You can put it in milk or water, but don't scrub it clean. If you have the gumption to stick it back in the socket yourself, go for it. Teeth can reattach if they're put back in promptly. Call your dentist immediately or head to the nearest emergency room for a knocked-out tooth. If you wait too long, the tooth will not be able to reattach.
Try oil of clove for a dry socket.
Until you can see your dentist for a painful dry socket, you might find some relief with oil of clove – a holistic remedy that really works. You can find clove oil products at your local pharmacy. Cloves act as a natural sedative. Oil of clove is in most of our cements and temporary filling materials.
Quick fixes for crowns.
If your temporary crown comes off, you can buy a product like Fixodent – a denture adhesive – or use some toothpaste to keep it in place until you get to the office. If you're going on a trip, we can make you an emergency kit with cotton rolls, little packages of cement ingredients and Q-tips. It's very easy to mix the packs together to create the cement.
Konikoff Dentistry offers emergency dental appointments daily.
One of the first things you should do during any dental emergency is to call us. We have two dentists on call each week. Our answering service will put you in touch with one of them. We offer emergency dental appointments every day.
Dr. Michele Mattioli sees patients at Konikoff's Lynnhaven location in Virginia Beach, VA. Call (757) 416-1400 to schedule an appointment. Appointments are available Monday through Friday and Saturday mornings.