Dental Health During Pregnancy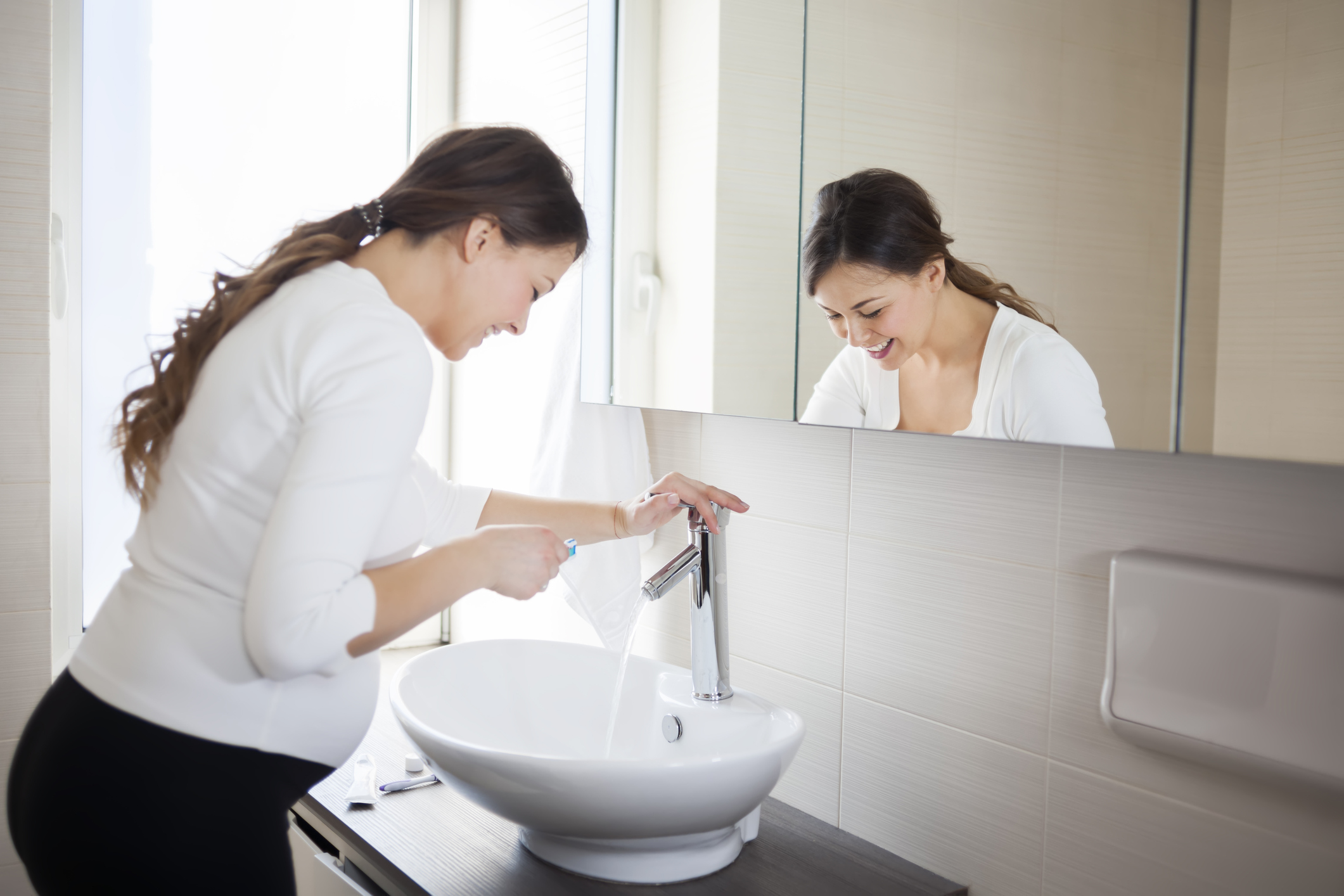 Taking care of your dental health during pregnancy can help protect your baby's health and your own.
Ideally, you should have any dental concerns addressed before you get pregnant. That way, you don't have to worry about whether you can take certain pain medications or antibiotics, if necessary.
If you're thinking about getting pregnant or know you could become pregnant, make sure to see your dentist regularly.
Keep dental health during pregnancy a high priority.
Your body undergoes incredible changes during pregnancy. Your oral health can be affected, too. Watch out for sugary cravings. Indulging in sugary drinks and sweets can lead to tooth decay.
Make it a priority during pregnancy to stay up to date with your regular checkups. Some insurance companies cover an extra cleaning during pregnancy. Take advantage of it.
When you schedule your checkup appointment, let the office staff know how far along you are in your pregnancy.
Prevent and treat gingivitis, gum disease while pregnant.
When you're pregnant, you might notice that your gums are bleeding or appear red and swollen. Higher hormone levels or poor oral hygiene can cause pregnancy gingivitis, a mild form of gum disease. This usually goes away after childbirth.
Good oral hygiene – brushing and flossing every day – can help control these symptoms and your risk for gum disease. You can continue to use a fluoride toothpaste when you're pregnant – just make sure you rinse and spit.
Your tooth enamel hates morning sickness, too.
Coping with morning sickness includes protecting your tooth enamel from the acids in your mouth produced by vomiting or gastric reflux. These acids erode tooth enamel and can cause tooth sensitivity and decay.
Neutralize the acid in your mouth by rinsing with a baking soda solution. Dissolve one teaspoon of baking soda in a cup of water. Wait about 30 minutes after rinsing to brush your teeth.
Do not avoid necessary dental treatment.
While it's a good idea to schedule teeth whitening or cosmetic dentistry procedures after your baby arrives, dental problems need prompt attention.
If you have a dental emergency while you're pregnant, go see your dentist. Putting off treatment could put your health at risk.
According to the American Congress of Obstetricians and Gynecologists, it's safe to have procedures such as crowns and cavity fillings during pregnancy because it helps prevents potential infection. However, you should consult with your ob-gyn before you have any dental work. The second trimester is usually the best time to have any procedures.
Together, we can come up with the best plan that takes into consideration your baby's health and your own.
Dr. Roberta Dobson sees patients at Konikoff Dentistry's Shore Drive location in Virginia Beach. Request an appointment online or call (757) 333-6866.